GM Warranty Administration
Webinar
An opportunity to interact and learn fundamental warranty processes and the importance of policy and procedure.
Register
Experience live, instructor-led, online training webinars from the comfort of your home or dealership.
View Schedule

Same workshop...

New virtual format!
We've divided our 1-day workshop into an online virtual training webinar taking place over the course of 2 morning sessions. Since 2013, jlwarranty has held the distinction as the only warranty workshop endorsed by General Motors and offered through GM Dealer Equipment. This endorsement ensures you can attend our workshops with confidence knowing that you're learning from the very best in the industry. Now, you can experience our popular, live workshops from the comfort of your home or dealership! Our trainers are seasoned professionals that know your job, know warranty, and just as important, know service department operations. jlwarranty has administered GM warranty transactions for dealerships on a daily basis since 1977. This experience, combined with the hundreds of warranty workshops held in cities across the nation, conventions, state associations, service manager clubs, and dealer 20 groups enables us to offer the best GM warranty training available!
Why

Should I attend?

Learn fundamental warranty processes and the importance of policy & procedure. Simply entering warranty claims is not enough!
Same as our in-person seminar...
New virtual format!
Boost Skills
Each webinar is created to dramatically boost your warranty management skills from beginner to advanced.
Interact
Network with other warranty professionals from around the nation.
Dealer Approved
Attendees consistently rate jlwarranty as the leader in warranty training.
Warranty Process
Understand how the warranty process works.
Proper Documentation
Appreciate the importance of documentation.
Policy Compliance
Learn fundamental GM Service Policies and Procedures.
Gain Confidence
Gain confidence to administer warranty efficiently.
Who's

Attending?

Get real-time interaction with our trainer and fellow attendees via video conference. This webinar is suitable for beginners or experienced service personnel.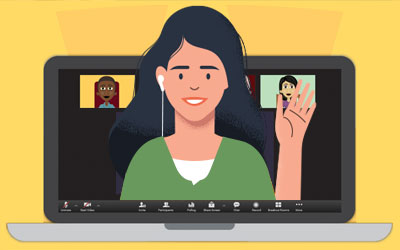 Warranty Administrators
Know the requirements before submitting each type of transaction
Be confident transactions are fully supported and stay paid
Review common rejects and how to address them quickly and confidently
Better understand everyone's responsibilities throughout the warranty process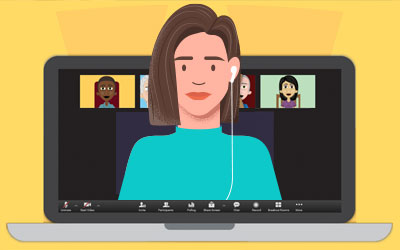 Service Managers
Understand authorization and approval empowerment and how it is to be documented on the job card
Learn key policy and procedure requirements to keep your dealership compliant
Recognize how the warranty process should flow through your service department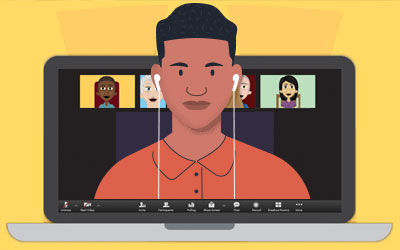 Service Advisors
Start the transaction right by utilizing all available resources within GlobalConnect
Develop a solid foundation to accurately convey the concern
Learn what service management is required to approve and authorize
Realize the importance of obtaining all information to assist the technician in fixing it right the first time
We feel the more people in a dealership who understand the rules of warranty claim administration, the better the warranty claims will be. Developing successful warranty operations within a dealership involves cooperation from multiple personnel. We encourage dealerships to bring teams to achieve a better understanding of the entire warranty process.
How much is an improperly trained warranty administrator costing your dealership? The answer is... you may never know. But based on the average dealership, the figure could easily run into the tens of thousands of dollars!
What

is Covered?

Gain control and confidence in your warranty administration with a thorough understanding of GM Service Policies & Procedures.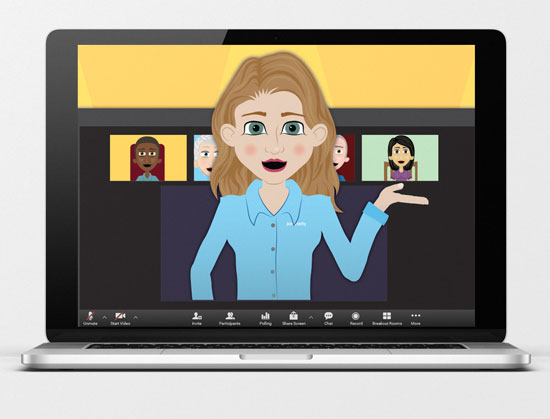 Understand how the warranty process works
Appreciate the importance of documentation
Learn fundamental Policies and Procedures
Gain the confidence to handle warranty reliably and accurately
Warranty Topics You'll Cover
Properly Documented Job Card
Concern, Cause, Correction
Bumper-to-Bumper Coverage
Powertrain Coverage
Maintenance
Cross-line and Emissions Warranty
Certified Used Vehicle
Part Warranties
Expediting Warranty Parts
The Warranty Parts Center
Specific Component Documentation
Add On Repair Lines
Sublet Repair Guidelines
Courtesy Transportation
Transaction Types
Authorization
Labor Time Guide
Complaint and Cause Codes
Resolving Rejected Transaction
Paint Claims
Transportation Claims
And much more!
How Your Time Is Spent
Policy & Procedures Overview
Watching How To Navigate GlobalConnect
Webinar Schedule
All webinars are E.S.T.
2023 Webinars will be available based on demand.
Meet the Trainer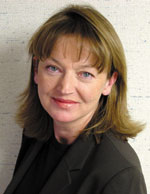 Chris Sanders has been a lead trainer of our nationwide warranty workshops since 2000. She knows the frustrations dealership personnel encounter in day-to-day warranty situations and is determined to help!
Chris worked as a service consultant for 14 years in a GM dealership before joining jlwarranty in 1999 as a lead trainer for GM Warranty Workshops. She trains and consults at dealerships who want more in-depth, personalized training at their location. Her 30 plus years in the industry focuses on mastering the fundamentals that will help your dealership master the art of warranty claims processing. Feel free to contact Chris at 800-852-6298 ext. 152 if you have any questions regarding training.
Lets Talk About It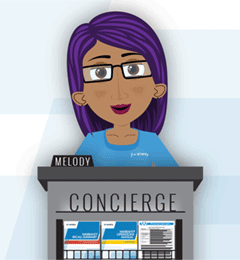 Want to discuss the webinar further? Please call our Warranty Conceierge, Melody at 800.852.6298x130!

Pricing:

Warranty Webinar
For further information on this webinar, please call 800.852.6298.
Webinar size is limited to 15 participants to enhance experiece and dialogue.
Video & Audio required to participate
What

participants will receive

Training does not end at the conclusion of the webinar! Continue learning and helping co-workers with these essential tools: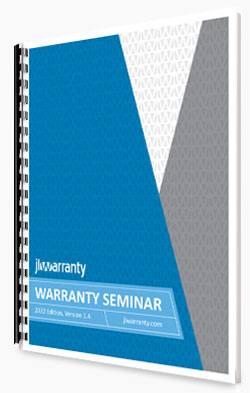 Warranty Administration Manual Not available anywhere else!
Each attendee receives a detailed Warranty Administration Manual to follow along with during the presentation. It is great for easy reference and training after the webinar as well. We've had attendees tell us that the manual alone is worth the cost of the webinar! In it you'll find:
Common Warranty Topics from Basic to Advanced
Quick Reference Section
Helpful Warranty Publications
And Much More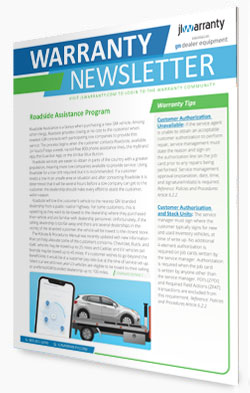 1-Month Free Subscription to Warranty Administration Program
We continually educate service personnel with our Warranty Administration Program – the most extensive package of warranty information, training, and support available. All attendees receive a 1-month free subscription which includes:
Monthly Newsletter
Online Video Training Library
Interactive Forum
Reference Publications
Warranty Quiz Competition
And Much More
+
People have attended the workshop from across the nation
%
of attendees rated trainer as "above average" or "excellent"
%
of attendees say their objectives for attending the workshop were met
%
of attendees would recommend the workshop to others
Customer

Reviews

Our customers say it best...
We've undergone some large changes at our dealership, and this was just the training I needed at just the right time. A wealth of information, immaculately presented and organized, ongoing support, and an online resource for just about everything we could need to know. And great folks on the other end of the phone when we can't find what we need. The total package! Thanks for providing such a wonderful experience for me and helping me, my team, and my dealership!!
I was hesitant to come to the seminar, I don't "Do" warranty - I found the class to be very informative, easy to follow and the training manual is excellent! Can't wait to read through it. Chris, I love your presentation, thanks for making a potential boring topic FUN!
The class was well-executed and provided real world information I can bring back and apply to my dealership. The information I learned will help me communicate with my warranty administrator. Thanks for a great class!
Even though I've been in this business for 37 years, I learned a lot of new information today!
We were able to go back to the dealership and claim an additional $600 of warranty revenue that we didn't know we could claim until we attended.
I was most impressed with how up to date the workshop was, and that I was able to ask questions and get answers right away.
The workshops teach you not to leave any money on the table, and not to take any money that isn't yours.
The class paid for itself in warranty revenue I was able to go back and claim.
I was delighted, it was one of the best classes I have ever been too. The format was amazing, there was information for the novice and the seasoned Warranty Administrator.
I've attended jlwarranty Workshops for the last 6 years and everytime I take something away from it that pays for the class.
After attending the workshop I was able to go back and claim approximately $2800 in additional warranty dollars, I would recommend the class to anyone!
Great information I feel more confident in doing my warranty.
Great class-reminds and teaches you of the warranty process. Reinforced my understanding of GM guidelines.
I love everything about the class, it's my 3rd one in 6 years in warranty and I always walk away with knowing something new.
Always a great refresher course!
Thanks for keeping a not so exciting subject interesting!
No changes needed to the workshop, the instructor is knowledgeable and helpful.
Chris is always informative. I have always learned something new. GM should make this a required course. Maybe some VOD's if dealers can't make it to class. But you learn so much when you are in the class. Two days would rock!
I always seem to learn something new. Chris always gives a great presentation, and very informative. Been going to this for last 3 years and will continue to keep going.
We have picked up enough things to more than pay for the class, great job as usual.
Very exciting to learn so many new things, I had no idea all the net items that we are able to claim!
Third jlwarranty Workshop in the last 5 years, the workshop if very thorough and is a great tool for updates, changes and clarifying warranty.
The Warranty Administration binder has a ton of information right at your fingertips, no more digging for information. The members area online has lots of tools that I will be taking advantage of namely the warranty hotline. I have attended one of jlwarranty's workshops and was very pleased, it was a great way to get together with other Warranty Administrators. The day the February newsletter arrived I had a claim rejecting for campaign 10332, after reading the newsletter I was able to get the claim paid right away.
Are You Ready To Register Online?