Our
Company
Making Warranty Work For You - Since 1977
jlwarranty was founded in 1977 to educate and assist auto dealers in areas of OEM warranty claims reimbursement. We observed that many dealers were missing thousands of dollars for repair work performed on vehicles under OEM warranty. In response, jlwarranty developed a range of warranty related products and services to help facilitate the payment of warranty claims between the dealership and OEMs.
Dealers looking for the latest warranty news and tips, effective warranty training, or a complete warranty claims processing service can rely on jlwarranty for the solution.
Our
History
As rewarding as our history has been, it's the future we're most excited about.
1970's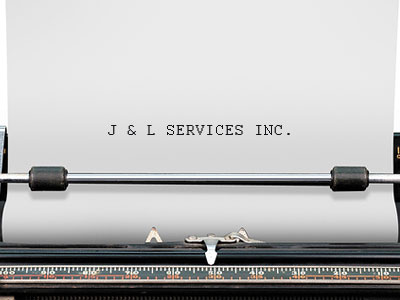 1977

- J&L Services Inc. Founded
J&L Service Inc. was founded in 1977 to educate and assist dealers in the area of warranty claims reimbursement.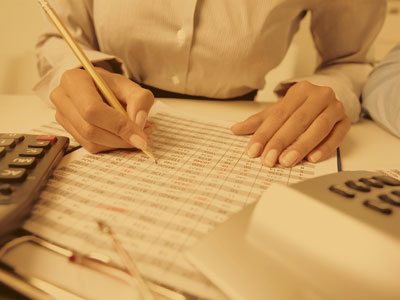 1977

- Warranty Claims Processing Service Developed
We observed that many dealers were missing thousands of dollars for repair work performed on vehicles under OEM warranty. In response, J&L Services Inc. developed a warranty claims processing service to help facilitate the payment of warranty claims between the dealership and OEMs.
View our Warranty Claims Processing service today!
1980's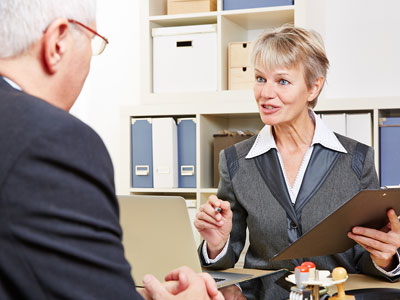 1986

- Warranty Consulting Services Developed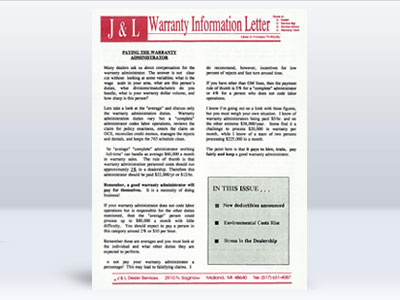 1989

- Warranty Information Newsletter Developed
J&L Services Inc. begins writing and distributing GM warranty information newsletters to help warranty administrators stay up-to-date on pressing warranty topics.
View our Warranty Newsletter today!
1990's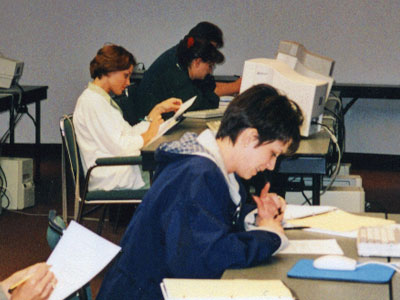 1991

- One-On-One Warranty Training Offered In Michigan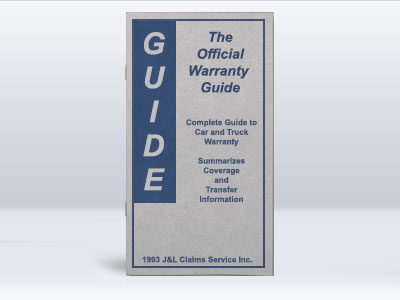 1993

- Official Warranty Guide Developed
Many used car dealers were making costly mistakes when it came to OEM warranty coverage on used vehicles. Many window stickers were labeled "no warranty" when in many cases at least some portion of the OEM's warranty still remained. The Official Warranty Guide quickly identifies OEM warranty on all vehicles.
View our Official Warranty Guide today!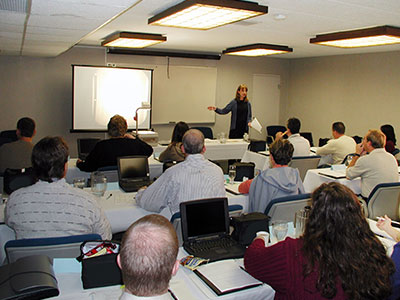 1993

- GM Warranty Administration Workshops Hit The Road Throughout The U.S.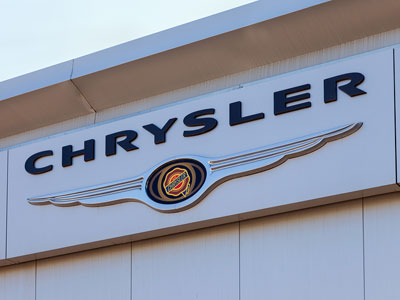 1997

- Chrysler Interface
J&L Services Inc. provided trainers to Chrysler Corporation for warranty workshops within the USA. Chrysler appreciates the feedback that J&L's warranty claims processors give them and has utilized J&L personnel to staff the Chrysler Warranty Hotline in Centerline, Michigan.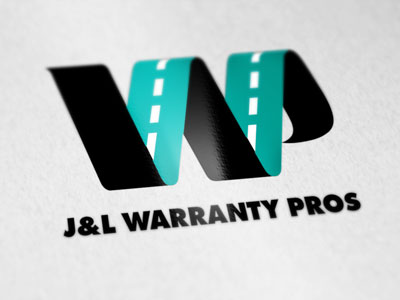 1998

- J&L Service Inc. Begins Doing Business As J&L Warranty Pros
J&L Services Inc. invests in new company branding to reflect the quality that has always been a part of the company.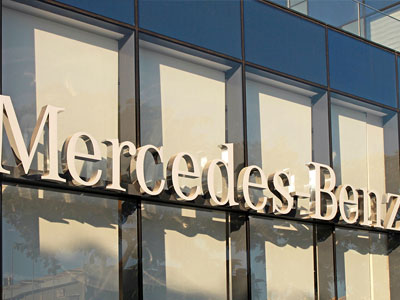 1998

- Mercedes-Benz Interface
J&L Warranty Pros has developed both fundamental and advanced warranty training for MBUSA. J&L's responsibilities included the production of all warranty training materials, training instructors and the successful implementation of all warranty training courses.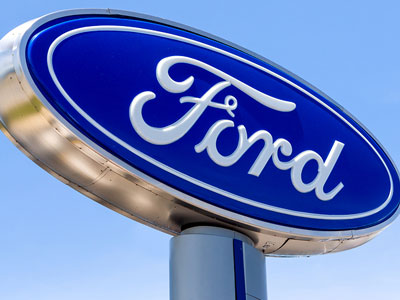 1998

- Ford Motor Company Interface
J&L Warranty Pros developed Compliance Action Teams (CAT) as presently used by Ford Motor Company. The consulting focuses on high expense dealerships. By working in their dealerships for 6-12 weeks, warranty waste reductions of 15-20% are possible.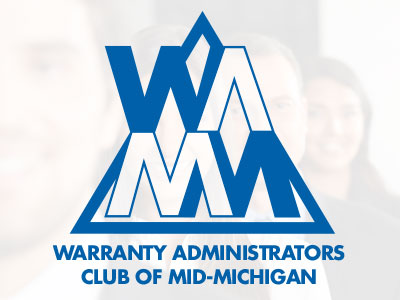 1998

- Warranty Administrators Club of Mid-Michigan Developed
The idea for forming a Warranty Administrators Club (WAMM) grew out of feedback received from J&L's Warranty Management Workshops. WAMM was created in April of 1998. Within just a few months, several warranty administrators around Mid-Michigan became members.
View the club's website!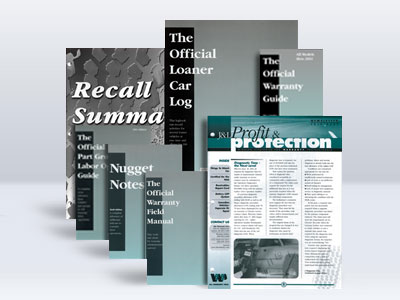 1999

- Warranty Success Program Developed
The Warranty Information Newsletter evolves into a complete Warranty Success Program and is complemented with Recall Summary, Warranty Help Cards, Part Group to Labor Operation Guide, Warranty Field Manual, Loaner Car Log, and many other resources.
View our Warranty Administration Program today!
2000's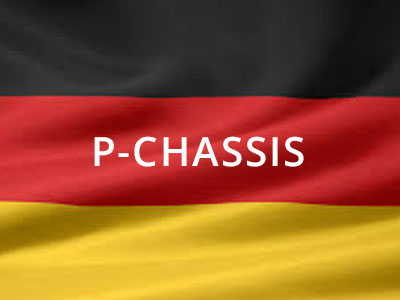 J&L Warranty Pros was the exclusive claims processor for German P-Chassis claims.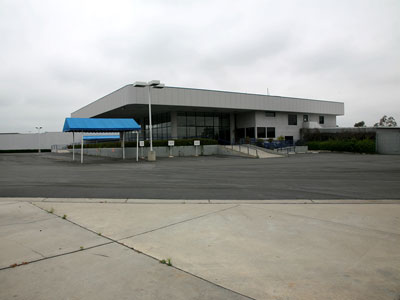 2000

- Oldsmobile Franchise Closed
J&L Warranty Pros was the preferred claims administration provider assisting many dealers with their warranty operations when the Oldsmobile franchise closed.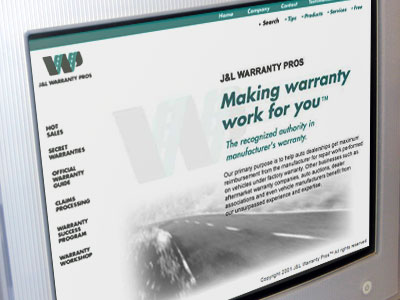 2001

- jlwarranty.com Launched
J&L Warranty Pros launches jlwarranty.com to provide customers with convenient access to warranty news and tips, as well as information on our products and services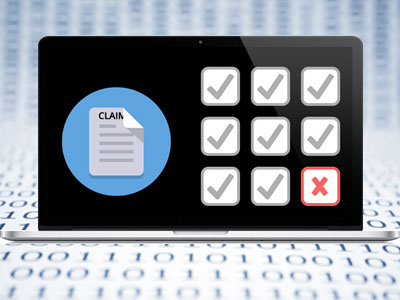 2002

- Interactive Claims Analysis & Processing System
J&L Warranty Pros introduces an advanced warranty claims processing system. When data from a warranty claim is entered into the software it goes through a series of checks and edits much like the OEM. This allows us to process warranty claims electronically with amazing speed and accuracy resulting in quality work with a high first time paid rate.
Learn More!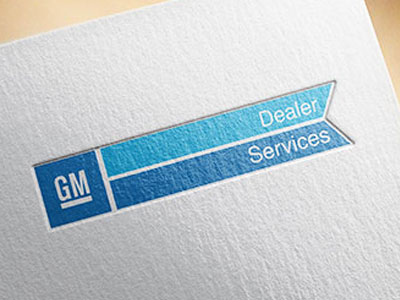 2003

- GM Dealer Equipment Endorsement
J&L Warranty Pros attains endorsement from GM Dealer Equipment to provide a Certified Warranty Claims Processing service and Warranty Administration Program offered direct to the dealer.
View the GMDE website!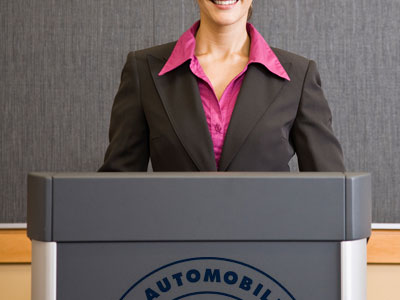 2004

- National Auto Dealers Association Conference
J&L Warranty Pros presents warranty seminar for National Auto Dealers Association conference.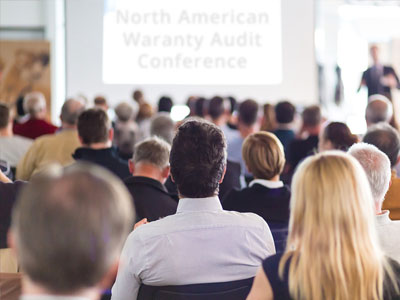 2004

- North American Warranty Audit Conference
J&L Warranty Pros has been a key note speaker and co-sponsor of the conference. It is an opportunity for all OEMs to come together to review current warranty trends, share best practices, and discuss how to reduce excess warranty expense.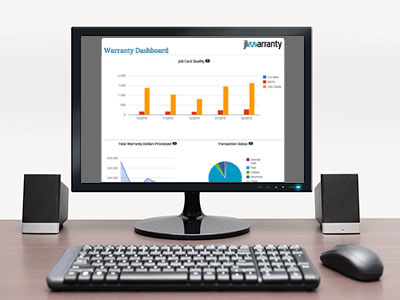 2005

- jlscan.com Launched
jlwarranty provides a unique warranty manager website for each of our Warranty Claims Processing customers. This site is used to upload warranty claims and obtain information such as technician times, core and part scrapping reports, job card tracking, special announcements, transaction summaries, and more.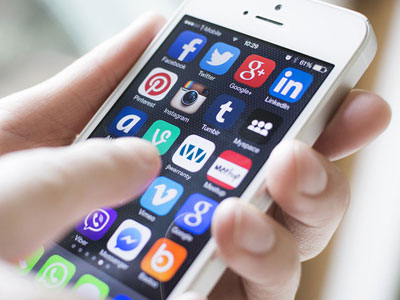 2009

- Smart Phone Apps Developed
2010's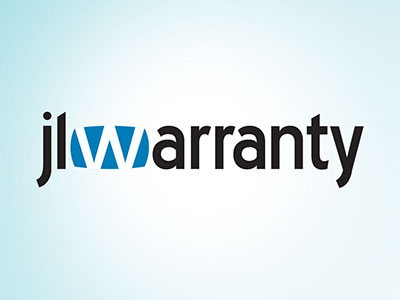 2010

- New Logo Introduced And Alteration Of Company Name to jlwarranty
The name "J&L Warranty Pros" is shortened to a more simplified "jlwarranty". To go along with the updated name is a new logo and corporate colors.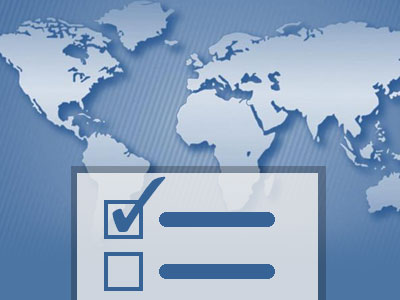 2010

- Global Warranty Management System Launched
jlwarranty developed helpful tools and training material to assist GM dealerships with the transition to GM Global Warranty Management.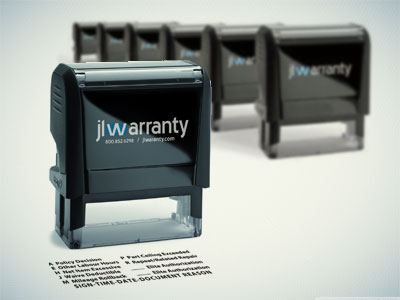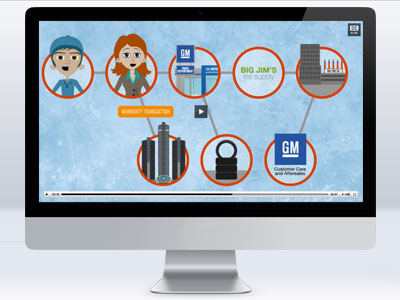 2011

- Online Warranty Training Developed
Our
Products/Services
We provide effective and affordable warranty administration solutions for the automotive industry.
Our Experienced Team
A close-knit, highly skilled team, delivering warranty solutions to automotive dealerships nationwide.
Our experienced team is our greatest asset! Built on teamwork and a passion for quality. Each team member contributes their unique talent, insight, and perspective from various backgrounds ranging from warranty administrators, service advisors, and other dealership positions to information technology, design, development, and more. We know how important it is to enjoy what you do and where you work. So we pride ourselves on having a fun, dedicated team and making the jlwarranty workplace a fulfilling place to be.
Yrs
Average Tenure at jlwarranty
Yrs
Average Years of Dealership Experience Prior to jlwarranty
+
Years of combined industry expertise
%
University of Michigan vs Michigan State University fans
Want to work at jlwarranty?
jlwarranty is always looking for individuals who can contribute their talents to our dedicated team. Because warranty is the heart and soul of our business, we employ some of the best warranty professionals in the industry. If you would like to join this organization please contact us today!
Career Opportunities
Our
Customers
jlwarranty is a customer-driven company.
We are proud to say that our thorough knowledge of OEM warranty administration is what keeps our customers satisfied. Our customers span a wide range in the automobile industry, from small auto dealerships to mega-dealers, auto auctions, dealer associations, and OEMs who rely on us for our warranty knowledge.
Auto OEMs
General Motors
Chrysler
Ford
Most Other OEMs
Auto Dealerships
GM - Chrysler - Ford
New Vehicle Dealerships
Pre-Owned Vehicle Dealerships
Twenty Groups
Dealer Associations
Auto Industry
Fleet Companies
Service Contract Companies
Auto Auctions
Finance & Insurance

Customer

Reviews

Our customers say it best...
In all honesty — jlwarranty newsletters are the best in the industry. Due to your articles we have recouped dollars that were being left on the table.

jlwarranty catches all necessary requirements needed, authorizations, signatures, receipts, etc. We don't have to worry we missed something.

Your service helps us collect as much as possible in GM warranty. Before we started using jlwarranty we were a year behind in claims and a total mess.

You have helped build my confidence in handling this job, increased my warranty submissions, and decreased my returns (I am below zone and national % levels). Because of your guidelines and suggestions, my warranty schedule is clean, our cash flow has increased!

Because of your system my warranty coding time has dropped by at least one third or more not to mention less rejects!

You've helped our business by reducing our reject rate and helping increase cash flow. Your prompt inside information gives us an edge on changes coming from the OEM's corporate level.
We'd love to hear from you! Contact Us