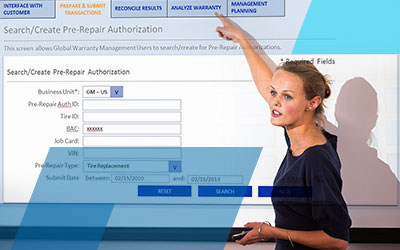 Warranty Seminars
One-day GM warranty training sessions held in select cities across the country.
An opportunity to interact and learn fundamental warranty processes and the importance of policy and procedure. The seminar creates an excellent environment for attendees to network with other warranty professionals from around the nation and learn from the best in the industry.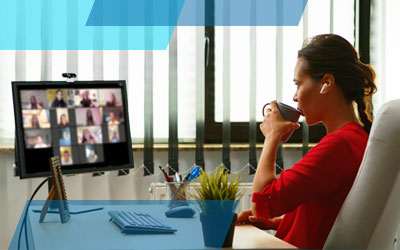 Warranty Webinars
Experience instructor-led, virtual GM warranty training webinar from the comfort of your home or dealership.
We've divided our 1-day seminar into an online virtual training webinar taking place over the course of 2 convenient sessions. Get real-time interaction with our trainer and fellow attendees via video conference. Learn fundamental warranty processes and the importance of policy and procedure.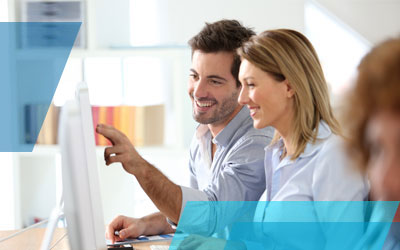 In-Dealership Warranty Training
Customized to meet your needs, at your dealership, and at your convenience.
jlwarranty offers customized, in-dealership warranty training for GM service personnel involved in any aspect of warranty transaction processing. Bring your entire team up to speed on the importance of proper warranty transaction documentation and submission.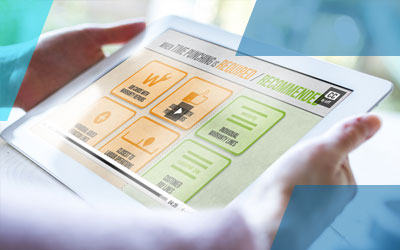 Online Warranty Training Videos
Learn online at your own pace with to-the-point, practical warranty training videos.
From beginner to expert, and everything in between, these short GM warranty training videos offer warranty tips, bulletin clarification, and step-by-step how-to's. Video training is far more visual and dynamic than reading a manual, providing for a much more understandable and memorable training experience.

Customer

Reviews

Our customers say it best...
We've undergone some large changes at our dealership, and this was just the training I needed at just the right time. A wealth of information, immaculately presented and organized, ongoing support, and an online resource for just about everything we could need to know. And great folks on the other end of the phone when we can't find what we need. The total package! Thanks for providing such a wonderful experience for me and helping me, my team, and my dealership!!
I was hesitant to come to the seminar, I don't "Do" warranty - I found the class to be very informative, easy to follow and the training manual is excellent! Can't wait to read through it. Chris, I love your presentation, thanks for making a potential boring topic FUN!
The class was well-executed and provided real world information I can bring back and apply to my dealership. The information I learned will help me communicate with my warranty administrator. Thanks for a great class!
Even though I've been in this business for 37 years, I learned a lot of new information today!
jlwarranty training is one of the best investments I could have made regarding this dealership. They came in prior to an audit and saved us a considerable amount of time and money. The investment paid for itself and then some. We will be sure to have them back again and again.
I am sure without your services, should I have been involved in a factory audit, it would have been financially disastrous to me and my dealership. The precise and simple way you pointed out our discrepancies in both service and sales make it easy for us to take corrective action for the future. I was also amazed at debits that had been made to my service department that you were able to show us why they should not have been debits and helped us file for reversal.
We were able to go back to the dealership and claim an additional $600 of warranty revenue that we didn't know we could claim until we attended.
I was most impressed with how up to date the workshop was, and that I was able to ask questions and get answers right away.
The workshops teach you not to leave any money on the table, and not to take any money that isn't yours.
The class paid for itself in warranty revenue I was able to go back and claim.
I was delighted, it was one of the best classes I have ever been too. The format was amazing, there was information for the novice and the seasoned Warranty Administrator.
I've attended jlwarranty Workshops for the last 6 years and everytime I take something away from it that pays for the class.
After attending the workshop I was able to go back and claim approximately $2800 in additional warranty dollars, I would recommend the class to anyone!
I really liked the DEF video, it had information that I didn't know and saved me a ton of rejects.
Online training comes in very handy with training new service employees. The courses are self-explanatory and easy to follow, the animation helps keep your attention rather than just staring at someone talking. I use the training to brush up on claims types not used very often like transportation claims.
Great information I feel more confident in doing my warranty.
Great class-reminds and teaches you of the warranty process. Reinforced my understanding of GM guidelines.
I love everything about the class, it's my 3rd one in 6 years in warranty and I always walk away with knowing something new.
Always a great refresher course!
Thanks for keeping a not so exciting subject interesting!
No changes needed to the workshop, the instructor is knowledgeable and helpful.
Chris is always informative. I have always learned something new. GM should make this a required course. Maybe some VOD's if dealers can't make it to class. But you learn so much when you are in the class. Two days would rock!
I always seem to learn something new. Chris always gives a great presentation, and very informative. Been going to this for last 3 years and will continue to keep going.
We have picked up enough things to more than pay for the class, great job as usual.
Very exciting to learn so many new things, I had no idea all the net items that we are able to claim!
Third jlwarranty Workshop in the last 5 years, the workshop if very thorough and is a great tool for updates, changes and clarifying warranty.
What peeked my interest in the online training was the Global Module, I was able to go directly to certain area's of the training module and find what I needed. I don't know what I would have done during the Global transition without that module.
The Warranty Administration binder has a ton of information right at your fingertips, no more digging for information. The members area online has lots of tools that I will be taking advantage of namely the warranty hotline. I have attended one of jlwarranty's workshops and was very pleased, it was a great way to get together with other Warranty Administrators. The day the February newsletter arrived I had a claim rejecting for campaign 10332, after reading the newsletter I was able to get the claim paid right away.
The online training modules are short and to the point, no blocking out a portion of your day to do training. Online training will also help train a new employee.