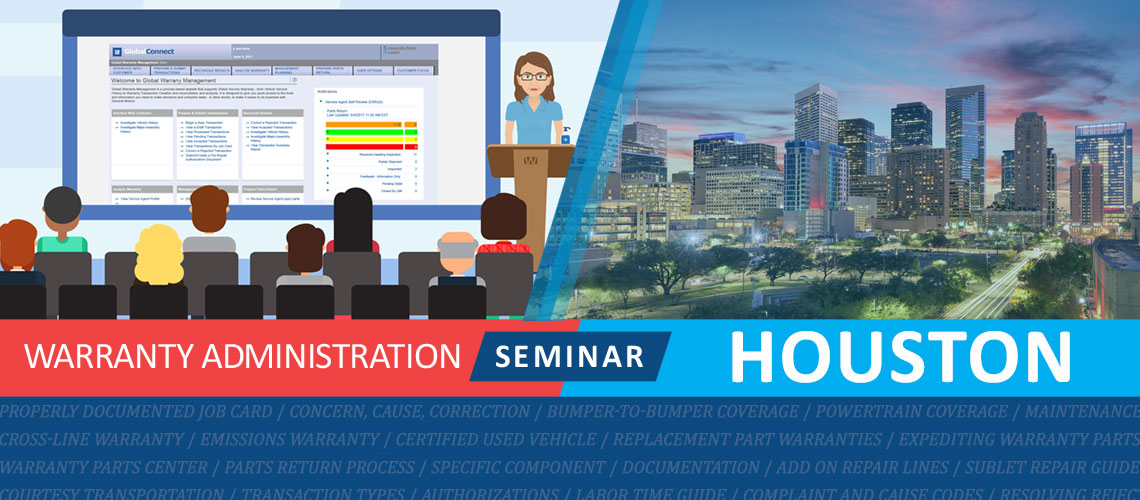 Seminar Overview
GM Dealer Equipment and jlwarranty are bringing a Warranty Seminar to the
Houston, TX,

area on

11/09/2023

.

Learn fundamental warranty processes and the importance of policy and procedure. The seminar creates an excellent environment for attendees to network with other warranty professionals from around the nation and learn from the best in the industry. Our trainers are seasoned professionals that know your job, know warranty, and just as important, know service department operations.
Topics Covered
Properly Documented Job Card
Concern, Cause, Correction
Bumper-to-Bumper Coverage
Powertrain Coverage
Maintenance
Cross-line Warranty
Emissions Warranty
Certified Used Vehicle
Replacement Part Warranties
Expediting Warranty Parts
Warranty Parts Center Parts Return Process
Specific Component Documentation
Add On Repair Lines
Sublet Repair Guidelines
Courtesy Transportation
Transaction Types
Authorization
Labor Time Guide
Complaint and Cause Codes
Resolving Rejected Transaction
Paint Claims
Transportation Claims
Meet the Trainer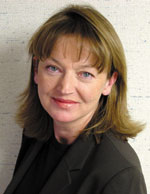 Chris Sanders has been a lead trainer of our nationwide warranty seminars since 2000. She knows the frustrations dealership personnel encounter in day-to-day warranty situations and is determined to help!
Frequently Asked Questions
Pricing:
$495

Per Attendee
1-day price: $495 for each attendee, conveniently billed to your dealer account (late registration within 2 weeks of class is $545). Included in the price is lunch, a comprehensive manual and a complimentary issue of our warranty newsletter. Lodging, other meals, and travel not included. Please submit payment prior to attending.
98.5% of attendees feel that the seminar was worth the investment and would recommend it to others!
Agenda (Tentative)
| Timeframe | Topic Covered |
| --- | --- |
| 8:30 - 8:45 | Introduction |
| 8:45 - 9:30 | Common Chargebacks, Required Operating Procedures |
| 9:30 – 10:00 | Authorization and Approval Requirements |
| 10:00 – 11:30 | Service Advisor and Technician Requirements |
| 11:30 – 12:00 | Warranty Coverage and the Labor Time Guide |
| 12:00 – 1:00 | Lunch |
| 1:00 – 2:30 | Specific Warranty Policies and Programs |
| 2:30 - 3:30 | Authorization Codes and Dealership Empowerment (with examples) |
| 3:30 – 4:00 | Paint and Transportation Claims |
| 4:00 – 4:30 | Questions and Comments |
Are you ready to Register Today