Self Audit Checklist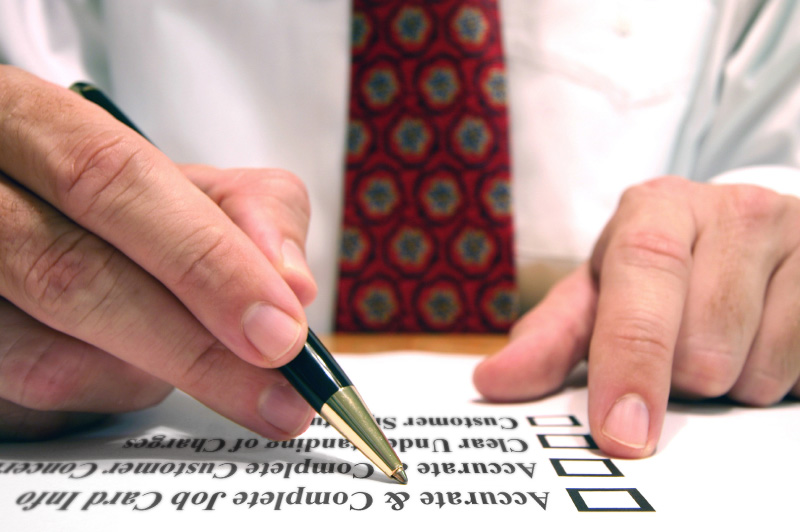 Performing an Internal "Audit Check"
jlwarranty has created the "Self Audit Checklist" so you can personally monitor and check your service department's warranty job card compliance. These checklists include the primary points that auditors are keying on.
First, you will need to plan a meeting with all personnel involved with warranty. Then, using the "Self Audit Checklist," personally go through each of the points and note the names of individuals who are ultimately responsible for checking each point. The checklist has been broken down into separate job categories to assist you. On your master copy you should document who is responsible for examining each point and list a follow-up date and action required, if necessary.
Next, randomly pull a few job cards (warranty and shop copies) from the previous month. Inspect each claim against the "Self Audit Checklist." If one or more checkpoints are violated, the claim could result in a debit during an audit. Look for trends so you can find the root of the problem. For instance, if you are noticing the customer's signature is not present on job cards, check the service advisor's number or name on the job card and counsel that individual. Or if you notice that your technicians are not noting the necessary documentation (cause of failure, correction, specifications, etc.), plan a shop meeting to discuss those issues. You may want to have your service manager and warranty administrator present during your review in case you have any questions.
The key is the follow-up. Conduct your "review" monthly or bi-monthly to make sure the appropriate changes are being made. No matter what is found on each review, a meeting should be held (with all service personnel attending) to focus on areas that need improvement and areas that have improved. Don't expect what you don't inspect.
Remember, if you have any questions feel free to call jlwarranty (800-852-6298). Don't wait until it's too late or you'll be giving your money back to the OEM. The OEMs' auditors may hand you a large charge back, but they can't spend much time training you where you went wrong. If you continually "audit check" your service department, you decrease the chances of a large charge back substantially.
Select below:

jlwarranty offers customized, In-dealership Warranty Training for GM service personnel involved in any aspect of warranty transaction processing. Since warranty transactions are an important source of revenue for any dealership, a solid understanding of warranty operations is essential. One of our experienced warranty trainers will help ensure your warranty transactions are properly documented and that you understand all that is allowed to be claimed according to GM Service Policies and Procedures. We can also review your previous warranty transactions for policy deviations and provide recommendations to correct the root cause. Call 800-852-6298.